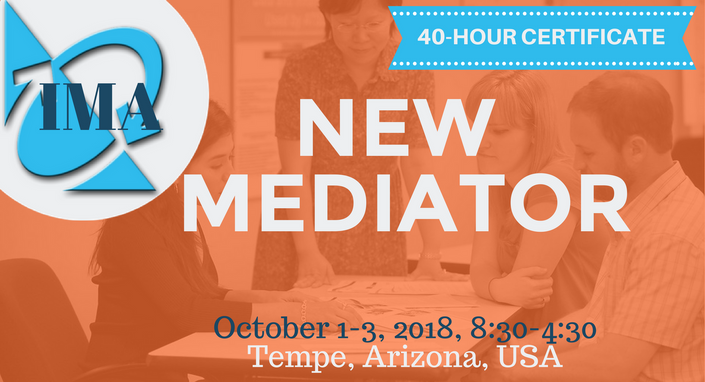 IMA New Mediator Fall 2018
The essential introductory mediation course with 40+ hours of blended learning, dynamic instruction and expert coaching.
Enroll in Course
This is the essential introductory mediation course. It is a cutting-edge certificate program for new mediators to build skills and confidence.
Our blended learning approach includes live coaching, community support, online self-paced learning, hands-on practice and dynamic classroom instruction.
SELF-PACED PORTION: Available as soon as you register
CLASSROOM PORTION:

In addition to the self-paced portion
Led by Kate Otting, professional mediator and trainer for over 20 years
WHEN: October 1-3, 2018, 8:30-4:30
WHERE: Tempe, Arizona, USA
This course is perfect for you if:
You are frustrated by disagreements that don't make sense or escalate for seemingly no reason at all
You have experienced conflicts that get in the way of your team's success
You are considering launching your own mediation practice
You want to enhance your skills in negotiation, communication, listening and/or managing people
You took mediation training ages ago and want to refresh your skills
The IMA New Mediator Course is the introductory-level course for anyone who wants to learn how to mediate. The curriculum in this course exceeds the 40-hour requirements of most court-annexed and community mediation programs. Our courses are designed to maximize your time and your learning.
This course bundle includes:

IMA Conflict Manager - an online course that provides the instructional foundation for mediators
IMA New Mediator - three solid days of dynamic, hands-on classroom instruction from a professional mediator with over 20 years as a practioner and trainer
We combine videos of real and simulated mediations, homework and in-class experiential training. Participants receive certificate upon successful completion of each course.
Whether you plan to use mediation skills formally or informally, this course will benefit you.
The first mediation course Kate took was dreadful. She explains, "We sat through lectures that explained what mediation was. (Like everyone else, I slept through those.) Coaches constantly told us what we were doing wrong. We were handed scripts to memorize." In other words, after experiencing chaotic, uninspiring, overwhelming and disempowering training, Kate Otting understood why the field was stagnant. Courses in the early days left no room for personal development or unique approaches to mediation.
Kate has revolutionized mediation training. Most mediation courses are 5 days of classroom teaching. While many mediator-trainers have kept up with the latest research and terminology, most courses are not accessible to busy, working professionals. With over 25 years in the field, Kate learned to take out many of the elements of the agenda that can be done ahead of time, at your own convenience, to help you get some of the foundational materials and instruction before you engage in the hands-on learning. You will then enter the classroom, prepared with a solid understanding of mediation, ready to begin practicing and building skills. We have removed nothing from that original 40-hour course format. In fact, there are plenty of bonus materials for you to explore!
This course may meet CLE requirements for attorneys, as well as continuing credits for other professions.
The time and location of our next IMA New Mediator Course, when open for registration, will be found at courses.imamediation.com.
Course Curriculum
Welcome to the mediation community
Available in days
days after you enroll
Steps to completing this course
Available in days
days after you enroll
Complete only after classroom portion
Available in days
days after you enroll
Courses Included with Purchase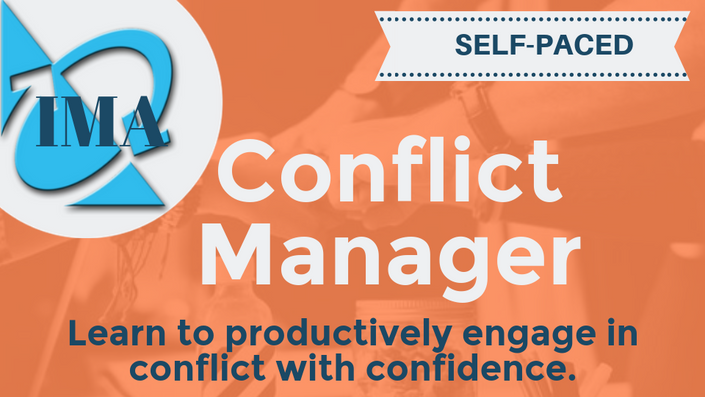 IMA Conflict Manager
Online content with foundational lessons and strategies designed to help you productively engage in conflict with confidence.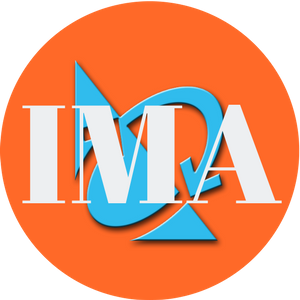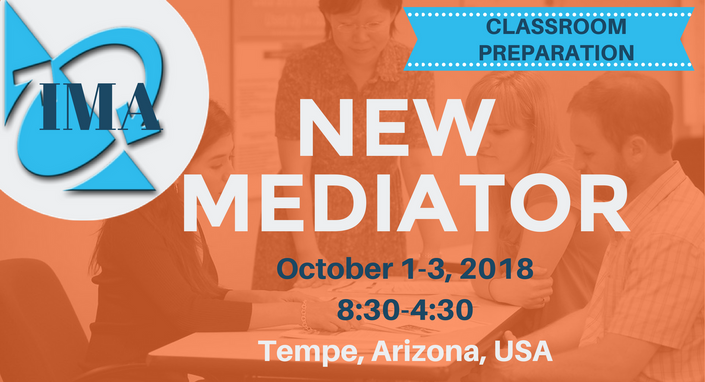 IMA New Mediator: CLASSROOM PREPARATION - Fall 2018
Classroom Preparation Portion of IMA New Mediator Course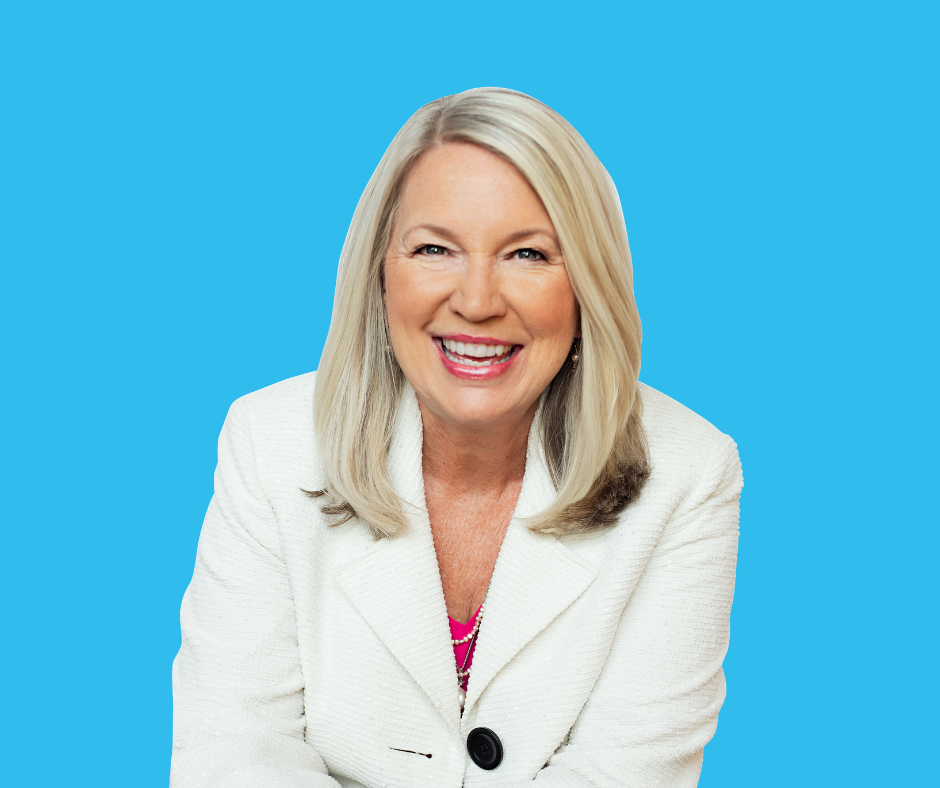 Original Price: $678
Frequently Asked Questions
When does the course start and finish?
There are two components to this course. The course starts when the online portion opens. After that date, you will have full access to work on it at your own pace. The in-class portion is approximately three days long. Check the main page for the schedule and location of the training for which you are considering registering.
How long do I have access to the course?
After enrolling, you will have access to the online portion of the course until you receive your Certificate of Completion.
What can I do with a Certificate of Completion in mediation?
A certificate may qualify you to mediate in most courts and it often satisfies continuing education requirements for professionals. In most places, there is no process to officially "certify" mediators. Participants should check with local jurisdictions to find out what you may need in order to be an official mediator wherever you may wish to mediate. More than likely, this course will meet or exceed the requirements. We can guarantee you this: upon successful completion of the course, you will receive a Certificate of Completion.
Who should take this class?
Anyone who wants to learn how to mediate conflicts, whether in the workplace, within their professions, in communities, in the classroom, within organizations, as volunteers or as parents. Being a third party interventionist requires not only the foundational training included in the online portion of this program, but also the hands-on guidance, practice and support provided in the in-person portion of this training.
What if I am unhappy with the course?
We would never want you to be unhappy! If you are unsatisfied, contact us in the first 14 days of your purchase and we will give you a refund of the IMA New Mediator portion of the course, less the cost of the IMA Conflict Manager course. The only exception to this is that we cannot refund anyone, for any reason, within two weeks of the start of the classroom portion of the class. If you find you are unable to make the classroom portion, please contact us, as we may be able to enroll you in our next course, for a nominal transfer fee.
What kind of education or training do I need before taking this course?
None! There are no prerequisites. People from all backgrounds take mediation training. The beautiful thing is that it does not require you to have special training or degrees. In fact, you'll hear some people with advanced degrees say they struggle to "unlearn" many of the things they've been taught before taking mediation training.
What can I do with mediation training?
You could launch a career as a mediator or use this course to boost your skills in your current career. You will learn how to better manage conflicts between people. It can improve the way you supervise, manage, volunteer, parent or participate in your community!
Does this course qualify for continuing education (CLE, CEU, CPE, etc) credits?
This course may meet continuing education requirements for attorneys, mental health professionals, teachers, accountants, as well as continuing credits for other professions. It is incumbent upon participants to check with the appropriate governing body, agency or jurisdiction.
How often do you offer this course?
We offer this every 6-12 months, depending on the number of people on our waiting list.
What if I can't make all three days of the classroom portion?
It's important that you clear your calendar for all three days of training. We can make some accommodations, such as taking a break at the time of a scheduled midday phone call. We cannot refund anyone, for any reason, within two weeks of the start of the classroom portion of the class. If you find you are unable to make the classroom portion, please contact us, as we may be able to enroll you in our next course, for an additional transfer fee. Contact
[email protected]
for more information.