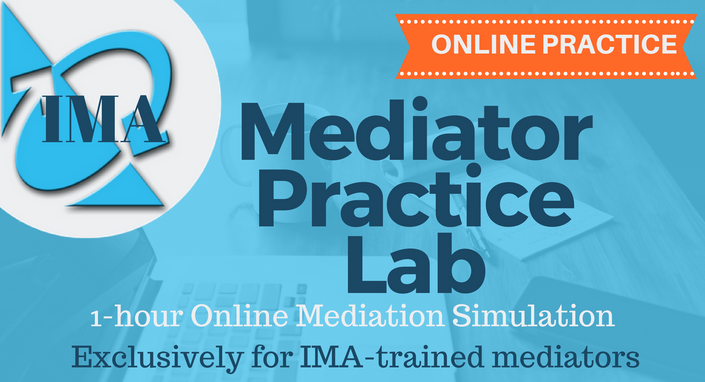 IMA Mediator Practice Lab
Practice your mediation skills in online simulation
Trained mediators: this is your chance to practice and build your skills with colleagues throughout the world.
Each simulation includes:
1-hour mediation role play, using web-based technology
3-4 participants: mediator and parties involved in mock mediation
Role plays will be recorded and provided to participants for review
Feedback provided by professional mediator
Enrolling through this link is free, and once enrolled, you will select and purchase each simulation date and time that works for you.
Cost for IMA Mediator Practice Lab: $125 per session
Six months of simulations (plus a whole lot more) included in the IMA Mediator Pro Course. You may enroll by visiting courses.imamediation.com.

Your Instructor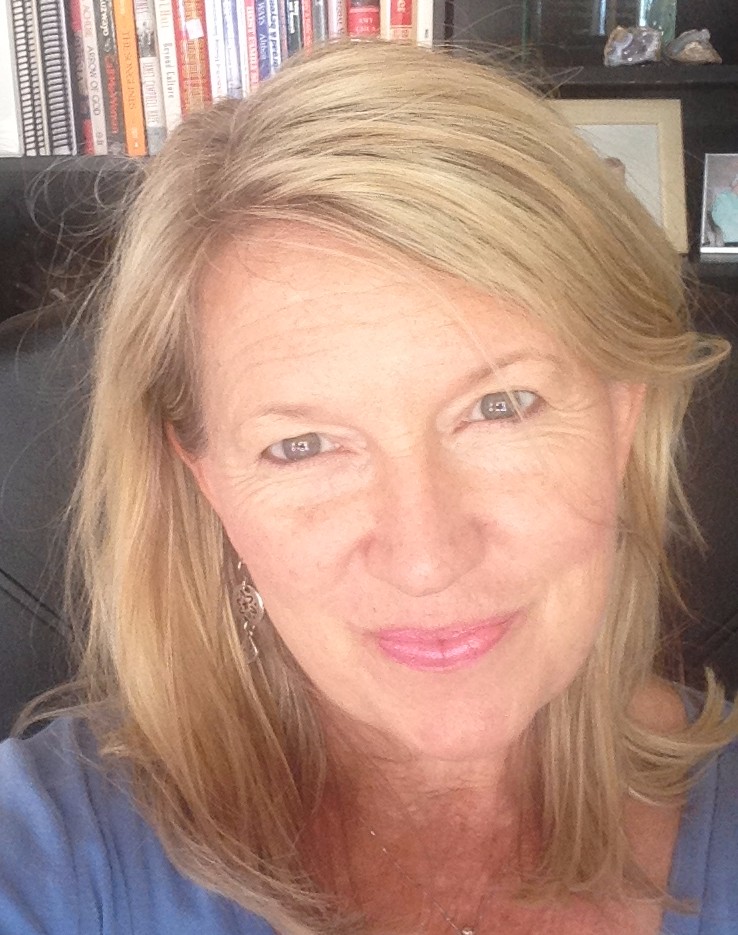 In more than two decades of practice and teaching, Kate Otting, founder and CEO of IMA, has overseen 2,000+ mediations. She trains mediators and helps organizations resolve conflicts throughout the world.
Kate has designed and led conflict engagement programs for local and international groups in public and private sectors. She was featured in the PBS documentary "The American Promise" for her conflict management work. She holds an undergraduate degree in psychology and a Master's Degree in international administration. As a PhD candidate, she is completing her doctoral dissertation focused on international conflict.
Kate's goal is to help people discover positive conflict engagement choices, whether through a career in mediation or by building conflict management skills within existing careers and backgrounds. She believes we should not have to fear conflict. Each of us can learn to engage in conflict productively and help create a more peaceable world.
Course Curriculum
Start here
Available in days
days after you enroll
Frequently Asked Questions
Can anyone sign up?
Unfortunately, no. Only mediators trained by Interaction Management Associates may sign up. We will ask you a set of questions from the IMA New Mediator course.
How long is each lab?
Each mediation simulation lab session is approximately one hour from start to finish.
How much does each session cost?
You pay $125 for each 1-hour session. Once you've "enrolled" in this lab, you'll have the opportunity to purchase as many individual sessions as you'd like.
Is there a package that includes multiple Mediation Practice Lab sessions?
Yes! Enroll in the IMA Mediator Pro course and you get six full months of the Mediation Practice Labs plus a whole lot more.